Sync concrete temperature and strength data collected from your SmartRock wireless sensor to your mobile device.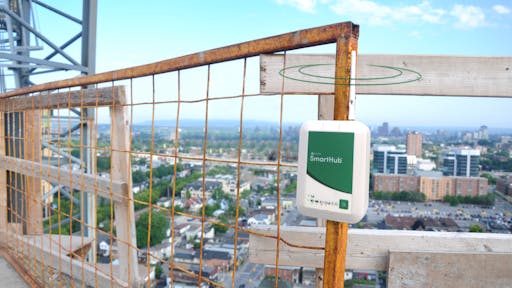 Giatec's newest generation of their SmartHub remote monitoring device works in conjunction with the company's SmartRock wireless sensors for accurate concrete temperature, temperature differential, and strength monitoring. With this system, concrete temperature and strength data collected from your SmartRock wireless sensor is automatically synced to your mobile device, eliminating the need for you to be on the jobsite. Giatec says this combined technology can reduce labor costs and speed up a project by days, even weeks.
Access Concrete Data 24/7 in Three Steps:
1. Install the Hub—With a rugged, waterproof design, the SmartHub can withstand any weather conditions. All you have to do is secure the device on your jobsite.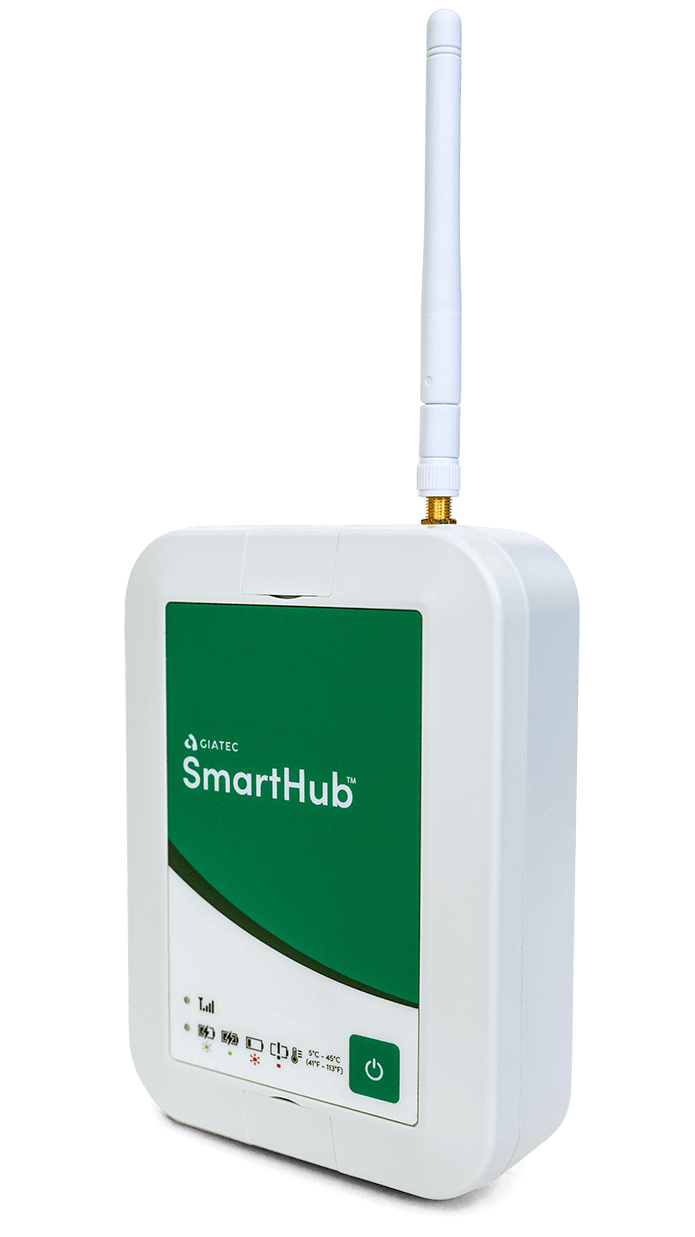 2. Open the SmartRock App—On the tablet provided, open your SmartRock app and sign in with the Hub user that can be created on the Giatec360 web dashboard.
3. Get Real-time Results—Once logged in, the SmartHub will automatically scan your jobsite for SmartRock sensors and collect temperature and strength data which are then uploaded to the Giatec360 cloud and synced to your team's mobile app.
Remote Access
With the SmartHub, data can be collected remotely, eliminating the need to be on the jobsite to monitor the hardening of concrete. This allows users and their teams to not only optimize their project schedules by eliminating unnecessary time, money, and labor costs associated with collecting and analyzing concrete data, but also take advantage of the upgraded plug-and-play feature for effortless installation.
The SmartHub device works by automatically collecting concrete data recorded by wireless SmartRock sensors and uploading it to the Giatec 360 cloud via LTE connection where it is synced to the team's mobile devices in the SmartRock app. The Giatec 360 alert system sends smart notifications to users' mobile devices, letting them know when their concrete has reached specified temperature or strength thresholds. With real-time information, users know when their project is ready to move on to the next phase in the construction process, allowing them to easily optimize their schedule.
SmartHub was created for SmartRock. Unlike time-consuming and error-prone break tests, or cumbersome wired sensors, Giatec's patented maturity sensor uses a highly accurate ASTM-approved testing method. Together with the Giatec 360 platform, and SmartHub remote monitoring system, this has enabled faster, safer, and more economical concrete construction.