Incredible New Feats of Concrete (Including Transparent Concrete)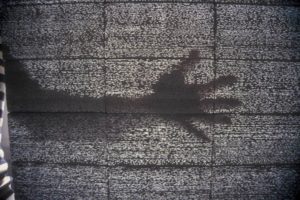 Innovations in methods and ingredients have made possible lightweight bridges, color-changing buildings, and furniture created from this efficient material
Concrete is ubiquitous in the modern world, yet most people don't give it a passing thought. Why would they? It may be the most consumed substance on earth after water, but the stuff of pavements and parking garages is also a bit dull—or so most of us thought. In fact, innovations in the science of concrete have enabled architects and designers to achieve remarkable feats that would have been impossible in earlier years—everything from ultra-thin bridges spanning hundreds of feet to furniture made from lightweight blends.
One of the big factors behind the resurgence of concrete is the environmental movement. Scientists and architects have rediscovered concrete's potential to save energy, since its thermal efficiency reduces the need for air conditioning and heating. But with this reawakening has come demand for more lightweight, durable, and aesthetic concrete by the designers who use it.
The world's three largest concrete producers—Lafarge (LAFP.PA), HeidelbergCement (HEIG.DE), and Cemex (CX)—have responded with a slew of innovations that have dispelled traditional assumptions about concrete: that it has to be thick when poured, reinforced with steel, mechanically vibrated to ensure even distribution, and, of course, opaque.
Saving Machinery and Manpower
Indeed, since the 1990s, concrete producers have made remarkable technological breakthroughs in producing a material that had remained relatively unchanged for decades. They have concocted more fluid mixtures that are self-reinforcing without the need to use rebar. They have added plasticizers to make concrete more supple and fluid, and developed new accelerators and retarders to selectively speed and slow hardening as needed to achieve novel effects. They have even added optical fibers to make it translucent.
Perhaps the most important innovation, self-consolidating concrete, got its start in Japan in the 1980s, when a shortage of skilled workers necessitated simplification of the construction process. Eliminating the need to vibrate poured concrete to get rid of air pockets not only cut noise output and energy use, but also costs for machinery and manpower. Other recent inventions include bulletproof concrete for military uses and decorative concrete that can pass for wood, marble, or brick.
Such breakthroughs are revolutionizing the use of the substance. "Designers and architects are realizing the potential of concrete architecture, both internally and externally," says Steve Elliott, spokesperson for the Concrete Centre, an industry association in Camberley, England. "Since the '90s, there has been a tremendous rediscovery of concrete and how it works."
Concrete Beds
Some recent examples show the emerging potential. London-based Pritzker Prize-winner Zaha Hadid created Europe's largest building made of self-consolidating concrete, the spaceship-like Phaeno Science Center in Wolfsburg, Germany, in 2005. Rudy Ricciotti, a recipient of France's National Prize for Architecture, has experimented with concrete in many recent projects, including the 2001 construction of a 427-foot-long concrete footbridge in Seoul that's just 3 cm (1.2 in.) thick.
Paris-based furniture designer Francesco Passaniti makes concrete bookshelves, bathtubs, and beds. And no surprise, this year's winner of the Royal Institute of British Architects' prestigious Stirling Prize, a design for the Museum of Modern Literature in southern Germany, is made of concrete—as are two of the five runners-up.
The recipe for concrete sounds simple: just mix cement, water, sand, and aggregates such as gravel or crushed stone. The ancient Romans used the material to build the Colosseum in the 1st century A.D., and figured out that adding horse hair would prevent the mixture from cracking during hardening, while adding blood would make it more resistant to frost. But with the collapse of the Roman Empire the secrets of concrete-making were lost to civilization until 1756, when British engineer John Smeaton created a similar mixture using calcium hydroxide. In 1824, British inventor Joseph Aspdin patented Portland Cement, a high-performing mixture of limestone and clay ash, which led to the advent of modern concrete.
Concrete's Changing Moods
As producers race to make up for centuries of lost time, creative types are waking up to concrete's potential. In 2003, architects Harriet Harriss and Suzi Winstanley designed a wedding dress with a bodice of concrete shells that won third prize in a competition at the Royal College of Art in London. First-place winners Chris Glaister, Afshin Mehin, and Tomas Rosén are developing their invention, a concrete that changes color when heated, for commercial use.
"People are realizing what you can add to concrete to make it something special—crushed glass, for example," Elliott says. "It's just lumpy gray porridge at the end of the day. You can add to it anything you want."
Source:
Business Week
Photo Source:
Freshome